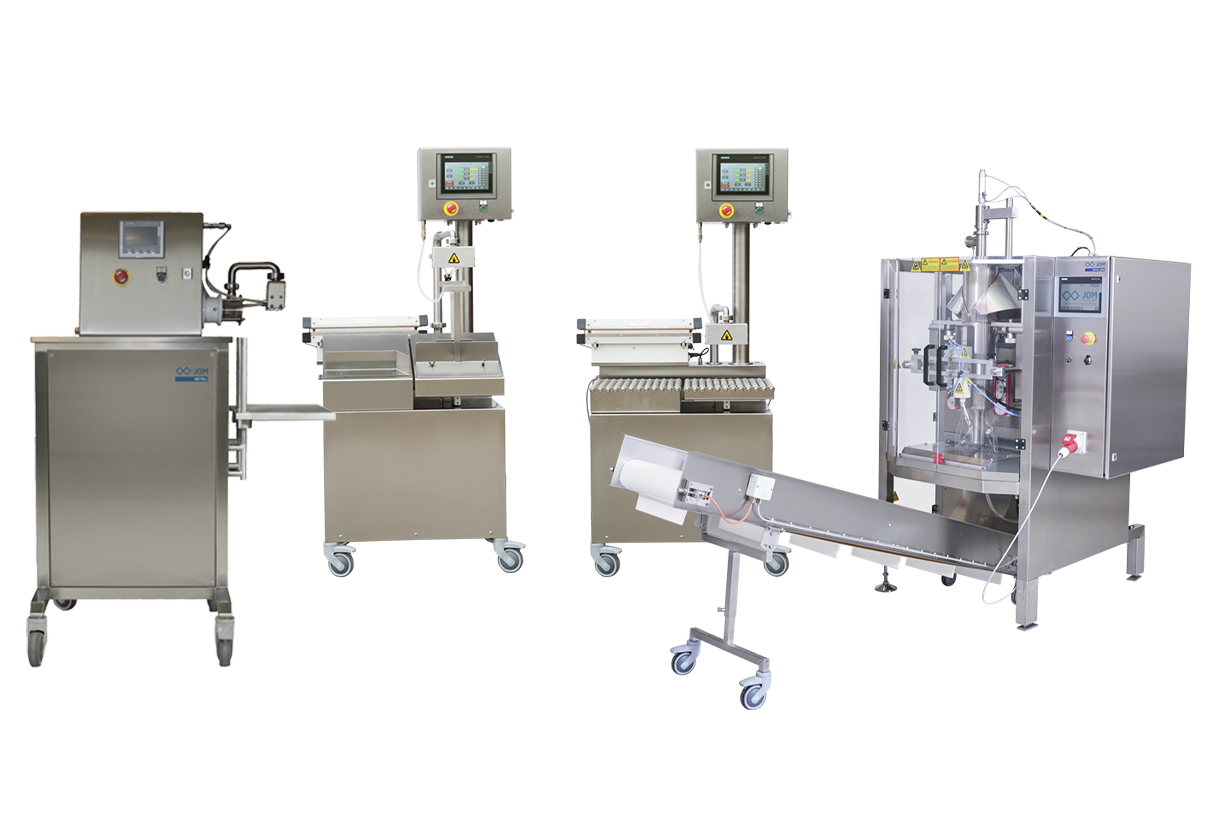 HOT-FILL DOS
The HOT-FILL DOS series ensure quick dosing of liquid products. Soups and sauces are easily dosed into bags or containers.
The series consists of three products:
HOT-FILL DOS 1 is very mobile, but requires the most manual work.
HOT-FILL DOS 2 is a good balance between mobility and automation.
HOT-FILL DOS 3 is fully automated, but is primarily stationary.
HOT-FILL for dosing of liquid products