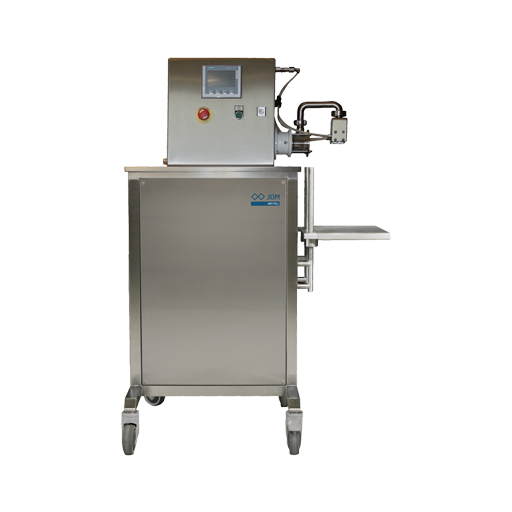 HOT-FILL DOS 1
With the HOT-FILL DOS 1, you are ensured quick dosing of liquid products. Soups and sauces are easily dosed into bags or containers. The machine is suitable for dosing hot products and can handle temperatures between
0 – 90º C.
With HOT-FILL DOS 1, your workplace becomes safer as the machine ensures a good working position, protecting your staff from strains in the shoulders and wrists. This leads to fewer issues and prevents injuries.
HOT-FILL DOS 1 has wheels, so the workstation can be moved wherever it is best suited.
Cleaning is done with the help of the built-in semi-automatic cleaning system. Here, all internal pipes, hoses, and valves are cleaned. Of course, all removable parts are dishwasher safe.
Customize HOT-FILL DOS 1 to your desires and needs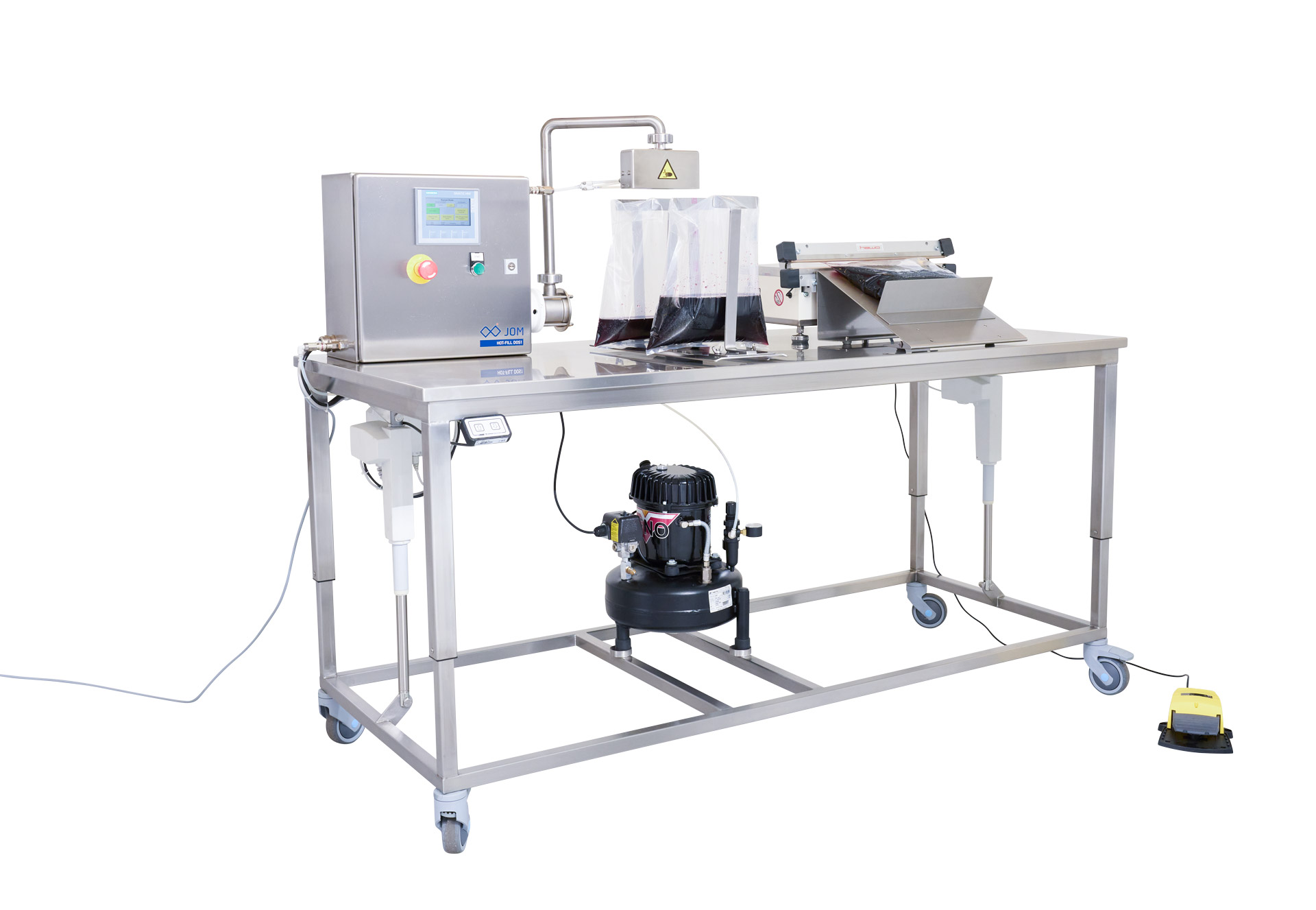 Item No: 2000
Power Supply: CEE plug,13 A fuse, 230 Volt
Air Supply: Tube with quick coupler, minimum 7 bar, 50 l per min.

All removable parts are dishwasher safe

Built-in semi-automatic cleaning program

Minimizes the risk of scalding

Increased work safety

Fewer work injuries in shoulders and wrists

Operates quietly

Doses porridge, soups, and sauces

Can dose over conveyor, tray sealer, and thermoformer

Dosing quantity measured in pulse-interval

User-friendly touchscreen

Maximum particle size is 5 mm depending on the product

Built-in height-adjustable table

Built-in compressor